Seeing that it is the 23rd of May and to prove to myself that I do not completely fail when it comes to certain things (like blogging everyday!!!), I thought today would be a good time to return to 23 for 23.
To make up for the ten skipped parts, I originally thought of posting ten pictures from the last ten years, starting from 1998 when I was 13 (that was obviously me proving to you that I know math). It seemed like a brilliant idea until I attacked our family photo albums and realized that the pictures weren't organized by year.
My brilliant idea was an immediate fail.
So I thought: oh what the heck, I'll post pictures anyway. Besides, why would I want to post pictures of my awkward phase which is basically me, aged 6-16? Starting with a picture from my 1st birthday party! At McDonald's! Followed by a picture of me blowing out my birthday candle at 4!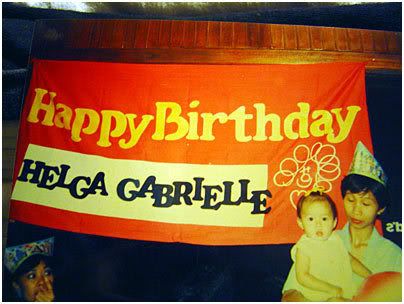 (SEE ME TOPLESS AFTER THE CUT!)